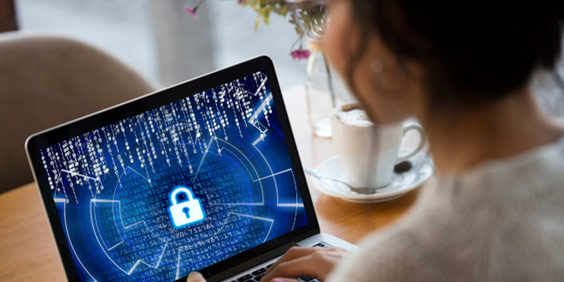 Companies possess a lot of data to support their everyday operations, connect with their clients, and maximize their decision-making process. As a result, data security can be compromised.
Regardless of the company's size, business-generated data could be vulnerable to cyberattacks. Cybersecurity should be the topmost priority for companies, and they should use the best data security technologies to do it. Here are some of the simplest yet practical tools you should use in your company and implement within your team so that they can better appreciate the importance of data protection.
Endpoint Protection
Endpoint protection involves safeguarding data as it enters the system and tracking every system process and file on a company's endpoints. VPNs can also be used to secure communication channels between network resources.
VPN tools help in the detection of possible risks like ransomware and viruses. The administrators must approve mobile devices, workstations, and laptops that can access the organization's network. In addition, VPNs encrypt data streams to increase security, allowing employees who have installed endpoint protection on their PCs to use public Wi-Fi without exposing themselves to further vulnerability.
Because VPNs are more vulnerable to cyberattacks, the endpoint should be protected.. However, because data arrives from a trusted source or system, it could be challenging to determine if it is under attack.
As the number of endpoints grows, data security measures could get more complicated. So, endpoint security is critical because data is a valuable asset in any company, and its loss can increase the likelihood of a company going bankrupt.
Cloud Computing Security
Cloud-enabled security is one of the most effective data security methods used for data protection. As a result, organizations can achieve superior data security solutions without the need for extra infrastructure or internal teams by moving data to the cloud.
While cloud-based systems are cost-effective, efficient, and accessible, they are not immune to cyberattacks due to the way they are designed. As a result, it's critical to find apps and cloud platforms that provide the highest level of data security.
Because cloud systems do not require either software or hardware, they are a cost-effective data security method. However, rules such as Health Insurance Portability &  Accountability Act (HIPAA)and Payment Card Industry Data Security Standard (PCI)may make cloud data storage more challenging to implement. Therefore, before using a cloud solution, companies should investigate and confirm that the storage is compliant. Good cloud-computing security solutions include live monitoring and regular and consistent support for an organization's assets.
Firewalls
Firewalls are used to keep track of incoming and outgoing network traffic. Based on deep packet inspection (DPI) or sophisticated analysis, they can network block or allow specific network operations. Many companies use firewalls as their first line of security because they are simple to set up and have no impact on day-to-day operations. Like so many other security tools, firewalls are also not 100 percent effective.
Hackers are everywhere, and even the most powerful firewalls can't see them. As a result, new data security procedures must be considered. Regular assessments, user access protection, data backups, and other aspects of layered security should also be included.
Moreover, an organization's firewall protects it against unauthorized connections and prospective hackers. They also improve brand reputation by allowing clients to create trust because of improved network security.
Passwords
Passwords are an easy-to-use data security tool that restricts unwanted access to data. Passwords can be made more effective by making them strong and changing them more often, making it difficult for attackers to experiment with them and get access to the system.
Employees should be told not to disclose their passwords and to pick something obscure that is difficult to guess. On the other hand, Passwords should also be easily remembered so that users do not have to write them down.
Another way is to avoid using the user's ID, name, or any other form of identification in the password. Longer passwords are preferable since they are more challenging to decipher. Higher case letters, lower case letters, symbols, and numbers should all be included.
DNS Protection
All internet connections and cloud computing services require DNS. The authentication and authorization procedure are universal, and it is one of the things a system does to improve IP networking from a security standpoint. The Domain Name System (DNS) converts human-readable domains into a specific IP address.
Moreover, instead of memorizing numbers for all of the servers they need to access, this conversion improves the overall accessibility too. DNS is supported by a large number of servers, most of which are provided by internet service providers.
Companies that do not want to use their internet service-provided DNS servers can use a commercial DNS server. DNS data protection improves security by allowing for content filtering, which also helps to remove undesirable information like pornographic content.
So, DNS boosts speed, which increases productivity, dependability, and efficiency. Secure DNS servers can provide faster service than ISP-provided servers. However, when users wish to connect to the internet, DNS resolution is frequently requested; thus, a performance boost might be beneficial.
Final Thoughts
The security tools listed above can protect data integrity and the system against cyberattacks. However, none of them are 100 percent effective; therefore, users must combine the tools and employ other security measures. Therefore, before picking security measures, every company should analyze its unique challenges and circumstances, and workers should be encouraged to play a role in data security.