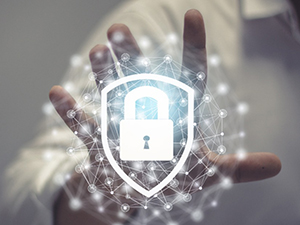 Ransomware is a type of malware that infects computer systems through a variety of methods, including phishing and accessing malicious websites. A ransomware attack encrypts the data on the victim 's system and demands a fee to recover the data. Ransomware is divided into two types: crypto ransomware, which encrypts data, and locker ransomware, which locks the victim's computer.
Ransomware attacks are among the most serious cyber security concerns around the globe, and they are becoming more common by the year. The frequency of ransomware outbreaks climbed by 62% in 2021. Furthermore, the ransomware-as-a-service, or RaaS, market has more than quadrupled since the COVID-19 outbreak. Ransomware attacks may cause significant financial losses as well as harm to a company's image.
As a result, ransomware security is vital for every firm that is connected to the internet. There are several advantages to using a ransomware solution. For example, it can detect ransomware assaults in real time, prevent future attacks, and remove current malware. Nonetheless, if you are seeking a reliable ransomware security solution, there are a few factors to consider, such as scanning choices, functionality, cost, and detection accuracy. Today, we are going to look at the top 10 ransomware solutions for enterprises.
1. Bitdefender Anti-Virus Plus
Bitdefender Antivirus Plus is a comprehensive security package that guards against viruses, hackers, and, most importantly, ransomware. It performs all you need without slowing down your PC. In fact, it may be the greatest malware defense solution on our list. A vulnerability scanner, multi-layered ransomware security, network threat prevention, anti-phishing, enabling a rescue scenario when starting up after a danger is discovered, and a file shredder are just a few of the main features.
2. KASPERSKY FREE
Don't be fooled by the fact that Kaspersky Free is a free version of Kaspersky Security Cloud with limited features. It is one of the best options for small businesses trying to secure their work machines against ransomware. And, at the end of the day, it's difficult to pass up free protection that truly functions. While there are other things to discuss, Kaspersky's System Watcher is the most critical for ransomware. It can quickly identify possible dangers and either totally prevent or eliminate them before they decode any files.
3. ANTI-Ransomware ZONE ALARM
Look no farther than Zone Alarm Anti-Ransomware if you want a piece of software devoted to combating ransomware. It is the finest ransomware protection software since it focuses solely on battling ransomware. And for some small firms, this may be the most important consideration. Rather than focusing on the features, consider how simple it is to use. You will only see one popup that states "You're Protected!" after downloading the software. There are no configurations to setup, logs to review, or anything else to do. You're ready to go after you've installed it. Only if a threat is detected will you receive an alert.
4. FREE AVG ANTIVIRUS
AVG has a solid record of providing effective antivirus tools for free. AVG Antivirus Free is also one of the top ransomware prevention software options for protecting your computers. For small organizations searching for free cybersecurity software, this is a fantastic option. This tool's major feature is the ransomware scanner it employs. It is always running, continuously updated, and prevents ransomware from harming your machine. All of this is done without affecting your computer's efficiency or productivity.
5. ACRONIS
Acronis offers sophisticated ransomware protection. Its strong self-defense system keeps thieves from interfering with apps and backup file content. It protects Windows machines' master boot records by continually monitoring them and preventing unauthorized modifications by malware. It can also discover new dangers based on known threats and modify false-positive rates. You may designate which apps can do certain activities with Acronis Active Protection, preventing unwanted activity. However, Acronis ransomware protection is only available for Windows and cannot detect all viruses.
6. CYBEREADY
The most effective strategy to avoid ransomware attacks is to understand how ransomware is introduced into networks and how to avoid it. CybeReady is not your ordinary ransomware security solution. However, it assists businesses in managing their defenses by teaching employees and making them aware of cyber defense dangers. This completely automated cybersecurity awareness system not only simplifies training but also makes it enjoyable for workers. It may be used to replicate phishing, which is one of the most prevalent methods of propagating ransomware. Training sessions can be tailored to the position, education, and performance of the participants.
7. WEBROOT SECURE ANTIVIRUS ANYWHERE
If you're searching for an all-in-one security package for your organization, Webroot Secure Anywhere Antivirus is another great option. It shields you from viruses, malware, spyware, and, of course, ransomware. It functions on both PC and Mac computers. When it comes to screening your computer, it claims to be 60 times quicker than its competitors. The tool is simple to use but quite powerful. Based on a large database, it can determine if an application is hazardous or not. If the application is hazardous, it prevents it from connecting to the internet and records every action it takes.
FINAL THOUGHTS:
If you run a company, cybersecurity should be a top priority. It should, in fact, be one of the main concerns. Having any of your information stolen might not only have a negative impact on your company, but it could also have legal ramifications. This is a capital offense for most businesses. And it is preventable by using ransomware protection. Don't become a victim; instead, obtain PC Lan protection now.