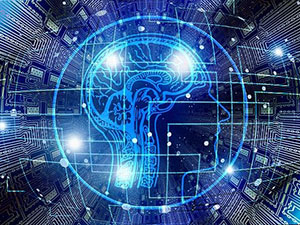 Technological upheavals are causing disruption. If these emerging trends gather traction and intensity, 2023 will see additional significant and revolutionary events. According to IT experts from Milwaukee IT companies, digitalization has yet to acquire traction. Catching emergent technological waves allows you to use them to achieve a competitive edge.
While it is difficult to predict how trends will unfold, several emerging technologies are on track. These are gaining popularity and showing early promise, and they may be able to assist organizations in embarking on a journey of advancement and innovation. Here are our selections for the top emerging technologies for 2023:
1. ADAPTIVE AI:
A rising number of large and small businesses in IT are implementing artificial intelligence systems to enhance customer service, build intelligent and self-sufficient products, and boost their market competitiveness. However, the first of our technology trends, Adaptive AI, goes further than the typical Machine Learning models previously deployed.
While changes in the operating environment can have a substantial impact on the degree of functional precision and effectiveness of traditional AI systems, AI systems based on an adaptive learning approach utilize a flexible and continually enhanced approach. This enables the system to observe and adapt to changes incidentally while focusing on previous forecasts, keeping processes current and up-to-date.
2. SUPER APPS:
Super Apps are the obvious next step in the growth of the digital app industry. Although it may appear as a fresh idea, the word was invented in 2010 by BlackBerry creator Mike Lazaridis, who characterized them as "a closed environment comprising multiple apps". It is, therefore, a type of all-in-one platform, with consumers having access to all the required services in one location. This has significant advantages since it eliminates the need to download and learn how to utilize other software.
3. DIGITAL IMMUNE SYSTEMS:
The Digital Immune System combines several techniques and methods to make key applications more bug-resistant. As a result, they will find it simpler to restore, sustain their operations, mitigate risk, and preserve business operations.
Observability, AI-augmented assessment, Chaos engineering, auto-remediation, Site Reliability Engineering (SRE), and Software supply chain security are some of the key ideas of digital immunity. These factors work together to guarantee that systems do not crash, that services are not disrupted, and that problems are resolved quickly. This aids in returning the system to its original condition for a better UX.
4. INDUSTRY CLOUD SOLUTIONS AND PLATFORMS:
Milwaukee IT companies as well as other businesses may increase their workload management agility by using industry cloud platforms. Changes in corporate processes, data analysis, and compliance protocols can also be accelerated. They mix platform, software, and Infrastructure as a service to improve flexibility, accelerate time to value and meet the demands of vertical industrial sectors. Industry cloud platforms offer industry-specific features and an integrated data fabric to swiftly adapt apps to market changes, allowing enterprises to expedite more than 50% of their essential business efforts.
5. META AND WEB 3.0:
Metaverse and Web 3.0 are poised to add a new level to interactions and life experiences. AR, AI, VR, ML, IoT, and Blockchain will combine to create a connected, safe, and engrossing virtual world in which avatars will start to have a substantial effect on our personal and professional life. Metaverse establishes a "Second world" and facilitates innovative marketing opportunities to engage with consumers. Commerce and community building are expected to thrive. Metaverse will pair with our offline behavior and interactions and send information to make these digital settings more customized and effective. Businesses will use the metaverse to cultivate relationships, strengthen brand identification, expand marketing, and boost sales.
6. SUSTAINABLE TECHNOLOGY:
What if technology enabled us to measure metrics to reduce our carbon footprint, promote environmental regulations, and assess social governance? Expect to see more inventive and powerful digital tools to evaluate and guide an organization's eco-friendly targets as we approach 2023. These cutting-edge technologies will assist them in becoming more nature-centric and meeting Environmental, Social, and Governance (ESG) objectives.
Sustainable technology will also aid in cost optimization, energy performance, and asset usage. Technology can help Milwaukee IT companies who want to go greener achieve their goals. They will be able to regulate direct emissions, decrease waste, limit indirect emissions, and more using AI, Blockchain, IoT-enabled monitoring devices, statistics, etc., to control energy supplies and waste management.
FINAL THOUGHTS:
As new technologies develop and are integrated with many business processes, services, and assets that comprise a company, digital business transformation is an inescapable phenomenon. The previous few years have been turbulent. We have survived a pandemic and are now confronted with the economic uncertainties of a potential recession. Milwaukee IT companies everywhere are more aware than ever of the need to stay robust, efficient, and lucrative in times of uncertainty, which is only feasible if you stay current with digital developments and invest in them on a timely basis.