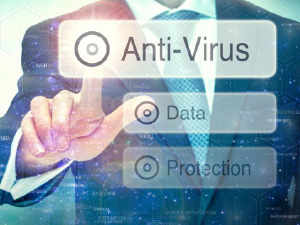 Antivirus software for small enterprises is a rapidly expanding security market. Many small firms use computers for record-keeping and other purposes but lack the funds to support an IT department. If this describes your setup, consider investing in some good antivirus software.
Why? Because hackers and cyber thieves regard small businesses as easy targets for obtaining clients' personal information, banking information, and other sensitive information. Furthermore, with an increasing number of workers working remotely from their apartments, computers and critical documents have become even more exposed to computer viruses and other malware assaults.
That is where articles like this one that describe the best ten antivirus software recommended by top Milwaukee IT companies come in handy, so you can comprehend the basics and make an informed decision. So, here are the top tried and tested antivirus software for small businesses.
1. McAfee Total Protection:
McAfee Total Protection is a robust cyber security solution for small organizations. It has the fundamentals of a cyber security suite, such as antivirus software, a built-in firewall, and password management functions. It uses machine learning to recognize programs that may be attempting to cause problems just by reacting and appearing on your network. That indicates you won't have to wait for antivirus updates since McAfee will keep an eye out for anything out of the ordinary. If you wish to stop zero-day malware or harmful software that hasn't yet been fixed, you can do it by preventing common malware behaviors.
2. Bitdefender Gravity Zone Business Security:
Bitdefender Gravity Zone Business Security is a simple solution with a free trial. This way, you can see exactly what you'll receive for your money without paying. The program is designed to defend you from a wide range of serious threats, such as malware, phishing schemes, ransomware, and even zero-day vulnerabilities. There is also the ability to permit or refuse access to websites and applications, reducing the likelihood of such services producing issues. It functions similarly to parental control and can be very effective in a professional situation.
Like some of the other solutions in our overview, Bitdefender's Gravity Zone Business Security employs machine learning and artificial intelligence to monitor your network and detect potential threats continuously.
3. Norton 360 Standard:
Norton 360 Standard is an excellent alternative for anyone who needs to protect one PC, Mac, or mobile device against viruses, spyware, and malware and does not require all of the frills that come with higher-end solutions like Norton 360 Deluxe or Norton 360 Ultimate.
Norton 360 standard can defend against many threats, such as ransomware, viruses, adware, and malware. When you go online, the system protects your financial and personal information from the watchful eyes of cybercriminals. It also contains a password manager to make it even easier for you to use complicated passwords to safeguard your data, which may cause a significant difference in the case of external data breaches. Furthermore, Norton 360 Standard includes a firewall and a VPN, as well as unlimited access to Norton's cyber security specialists.
4. Avast Business Antivirus Pro:
Avast is a global pioneer in anti-malware software, offering endpoint and network security products to small and medium-sized enterprises. Their antivirus program is completely cloud-based, which is a massive advantage because it can be viewed and controlled from anywhere and on a single platform. This software is particularly clever as it identifies possible malware threats and deals with them in real-time using a combo of signature-based detection and machine learning. It gathers malware information from roughly 0.5 billion endpoints and even utilizes crowdsourcing to discover more about significant threats before they become widely known, keeping Avast one step ahead of the cybercriminals.
5. Trend Micro Worry-Free Business Security:
Trend Micro is a rising cyber security brand that has been in the field for up to 30 years and has swiftly become a dominant player. Their Worry-Free Business Security software is essentially an "all-in-one" service, including device protection, browser protection, and email security. It is also compatible with smartphones in addition to PCs and laptops.
The software employs a combination of solutions to address any cybersecurity vulnerabilities. These strategies include app control, behavioral analysis, machine learning, and proper file verification. As a result, it boasts an excellent detection rate for both programmed and binary cyber-attack prevention and robust anti-phishing and exploit identification.
6. Sophos Intercept X:
Sophos provides a comprehensive cyber security package that includes not just endpoint and network security products but also cloud and online security. It employs artificial intelligence to detect new dangers and eradicate them in real time. Because the system is both cloud-based and cloud-managed, managers can control the protection of user PCs, public cloud apps, and hosts remotely from a single interface. Because of the sophisticated artificial intelligence, it employs to identify not just known malware and spyware but also new threats, Intercept X can eradicate up to 99% of dangerous hazards.
FINAL THOUGHTS: 
It is critical to have robust and secure antivirus software protection, whether your organization is a worldwide corporation or a small solo operation. In this digital age, network and cyber security are crucial problems. We've all heard about major corporate security breaches in the headlines, but cybercriminals are increasingly attacking small businesses, which is why it's critical to obtain one of the antivirus software described above for your small business IT, to keep it secure from potential cyber-attacks.